THE STORY
The surviving Resistance faces the First Order once more in the final chapter of the Skywalker saga.
THE REVIEW
In 1977, audiences sat in theaters unaware that they would be treated to a small line of text that would make film history: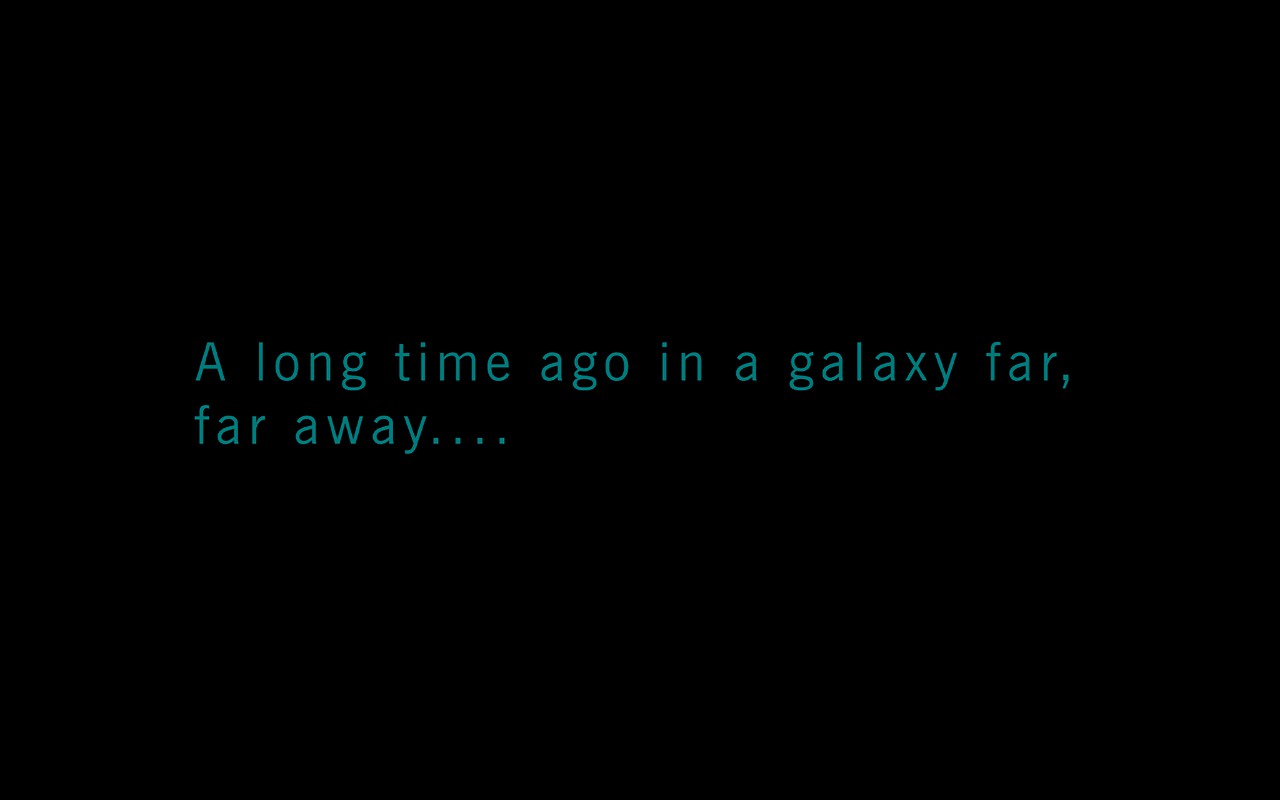 Little did they know that this would spawn one of the most enduring and popular franchises in pop culture along with a passionate fandom and now, 42 years and three trilogies later, the Skywalker Saga has come to an end in Star Wars – The Rise Of Skywalker.
For starters, your enjoyment of this Episode may largely depend on your feelings towards Rian Johnson's The Last Jedi and the many twists and characters established there. With a critic score of 91% and an audience rating of 43%, it's been established that it stood as the most divisive between general audiences and fans alike.
Personally, having put Johnson's movie in my top three best within the saga, it's sad to see what can sometimes be described as a dismissive approach taken towards storylines and characters that were introduced in the previous installment when they are either given an unnecessary explanation or entirely pushed aside.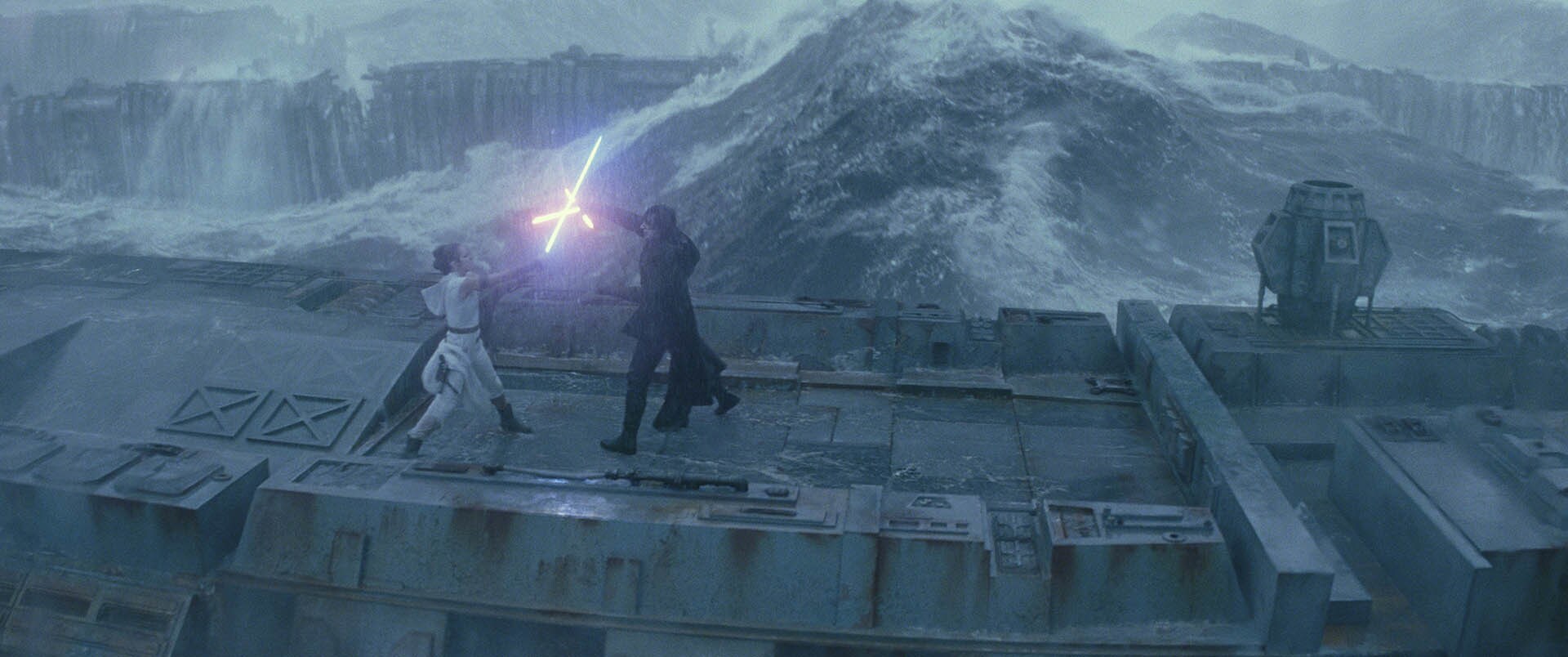 Sadly, you get the impression that director J.J. Abrams and screenwriter Chris Terrio end up catering more towards those who disliked Episode XIII, trying to retcon the paths taken by Johnson and validating what has been a hateful campaign against the fillmmaker and fans who did enjoy or even love The Last Jedi. Unfortunately, to say more would require for spoilers to be discussed, so I'll leave that there.
Although this review is to analyze The Rise of Skywalker, it's important to take into consideration that Star Wars is not regularly seen as one adventure at a time in the same vein as James Bond or Indiana Jones. These are 9 – or 11 if you wish to include Solo and Rogue One – chapters of one long narrative thread and the enjoyment of each one can be affected by what came before.
For whichever faults Abrams has as a storyteller, his filmmaking skills are of the highest order. The famously secretive director knows how to enthrall an audience with spectacular special effects, fun action sequences and crowd pleasing moments.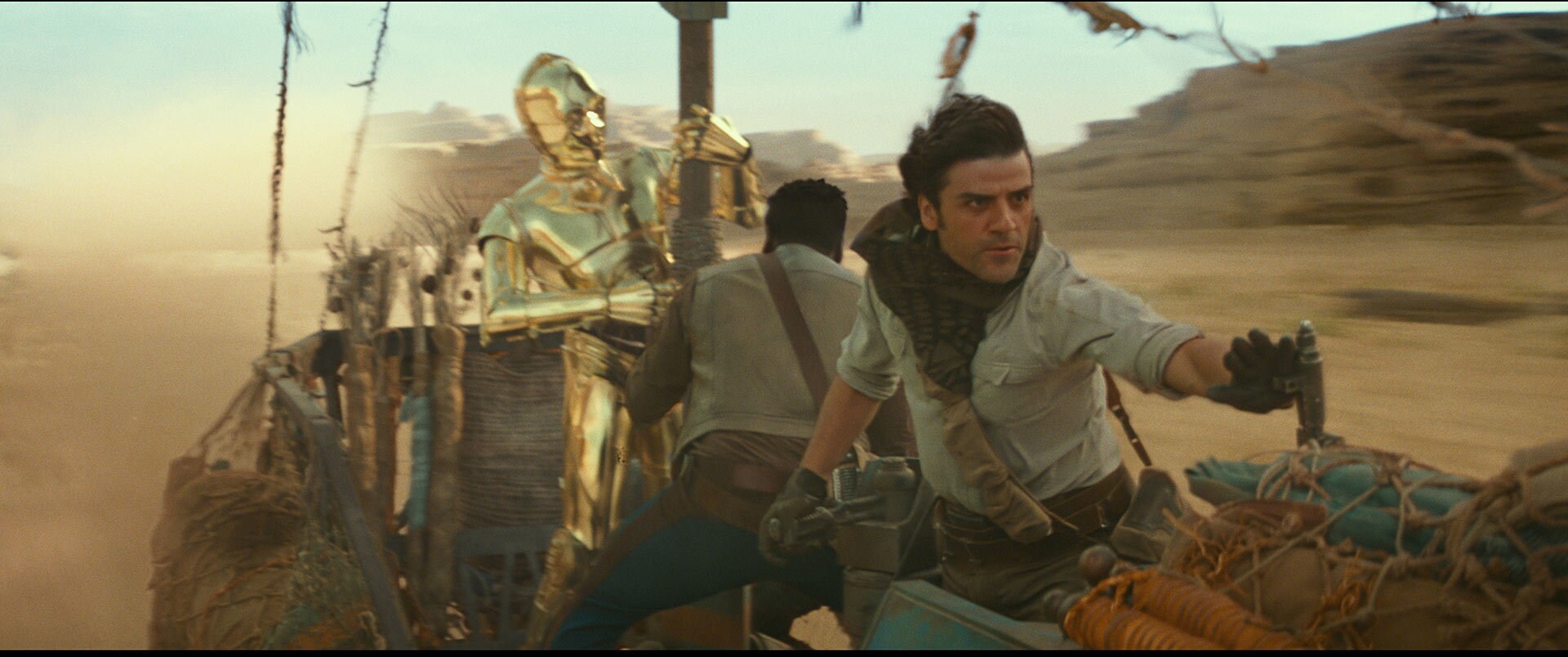 From a Mad Max-esque chase through a desert planet to the whole third act, the film is packed with exciting set pieces that should keep newcomers thoroughly entertained while I can't imagine hardcore fans won't have a big smile after witnessing the large amount of callbacks, cameos and surprises that have been teased since The Force Awakens.
A welcome improvement over the last two films is the gathering of our three protagonists as a team. Seeing Rey, Finn and Poe fly around having adventures is one of the funnest elements and it finally fulfills a potential established on Episode VII with these three actors having as good chemistry as Mark Hamill, Harrison Ford and Carrie Fisher had during the original trilogy.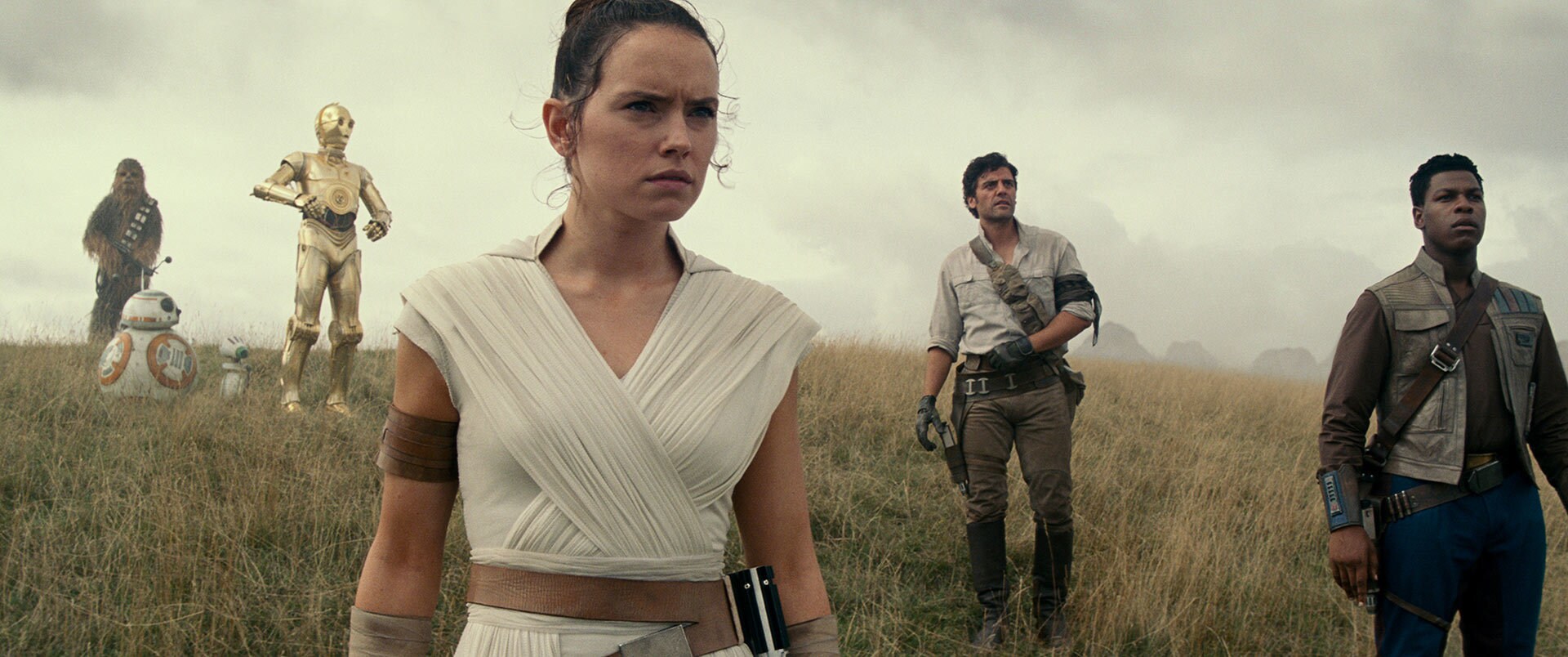 Speaking of Carrie Fisher, her tragic passing in 2017 left a big shadow hanging over this film on how Leia's story would reach its conclusion. Thankfully, the filmmakers have been able to organically and seamlessly include the actress using unused footage and audio from the previous sequels, ensuring that the character's legacy will remain intact while providing an emotional sendoff to the Princess.
Of course, independently of the "Last Jedi" situation, there are some other issues present in the film – although, again, many would need for me to discuss spoilers. The return of one character to the franchise appears to set up more questions that are never really answered and become problematic once the new trilogy is seen as a whole, no matter how fun it is to see said character make its comeback.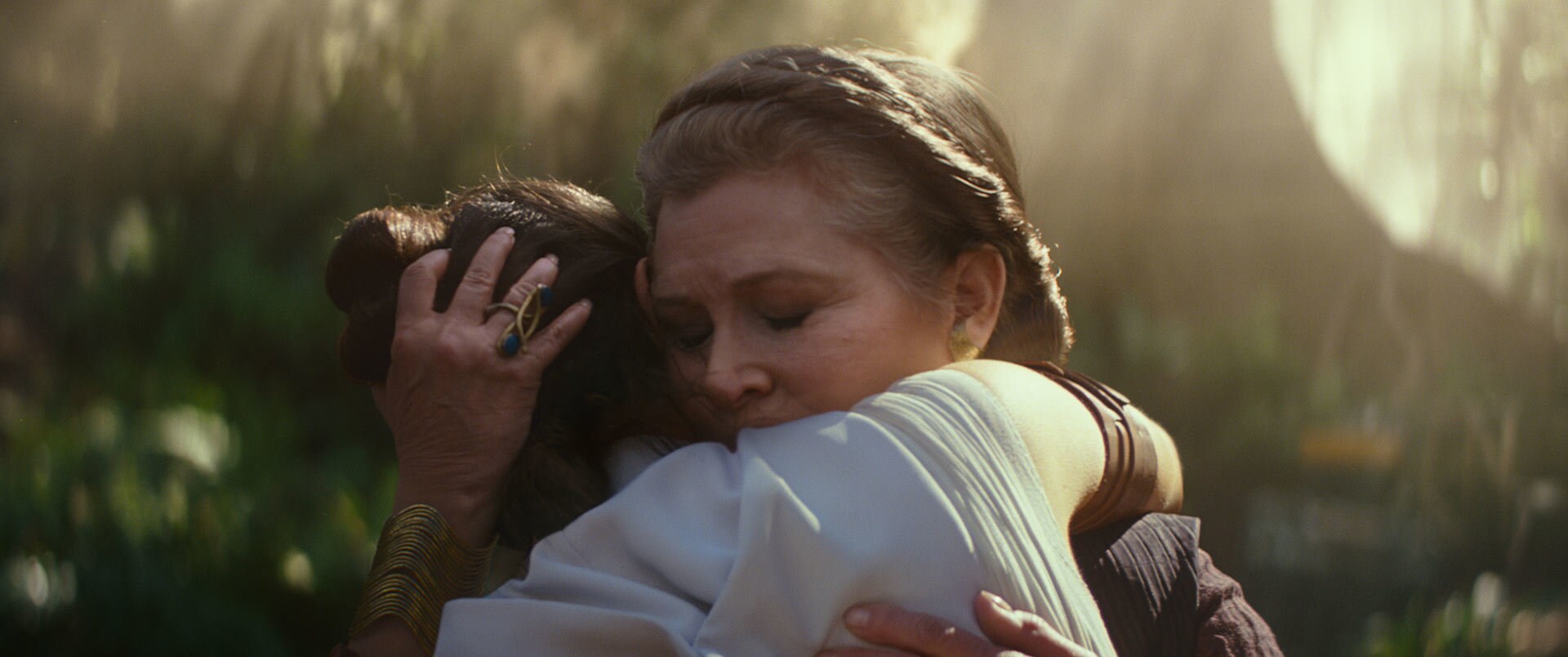 Also, because of the large number of narratives that need to be closed and the fact that so many new characters are introduced (although Babu Frik is fantastic and is bound to become a fan favorite), some other characters suffer. Namely, Finn and Rose. In the case of Finn, despite having a lot of screen time, his character doesn't have much to do other than serve as a semi comic relief or scream out "Rey!" whenever he has the chance. This feels like a wasted opportunity as Finn never really amounted to anything more than his interesting concept of "Stormtrooper who defects".
And speaking of wasted opportunities, none is more evident than the use of poor Kelly Marie Tran as Rose Tico, a formerly strong, interesting and refreshing secondary character who has been reduced to a glorified extra, visible on screen for less than 5 minutes. This only furthers the sensation that she was excised due to backlash that the actress received from racist internet trolls in 2017 (which forced her off social media because of ongoing harassment), who perceived that an Asian woman did not deserve to be depicted a franchise about space battles.
Although both the director and writer have come out to say that there was more footage shot which was cut – and I certainly respect their creative decision to do so -, using the character in a more significant way rather than introducing new ones at this stage could have made for a powerful statement.
I'm positive that the conclusion given to the Skywalker Saga and the protagonist who inhabit that world will be debated for a long time. This will boil down to personal preference but I feel that overall Abrams and Terrio have done an excellent job of providing most of these characters with a sense of closure that feels definite, emotional and satisfying.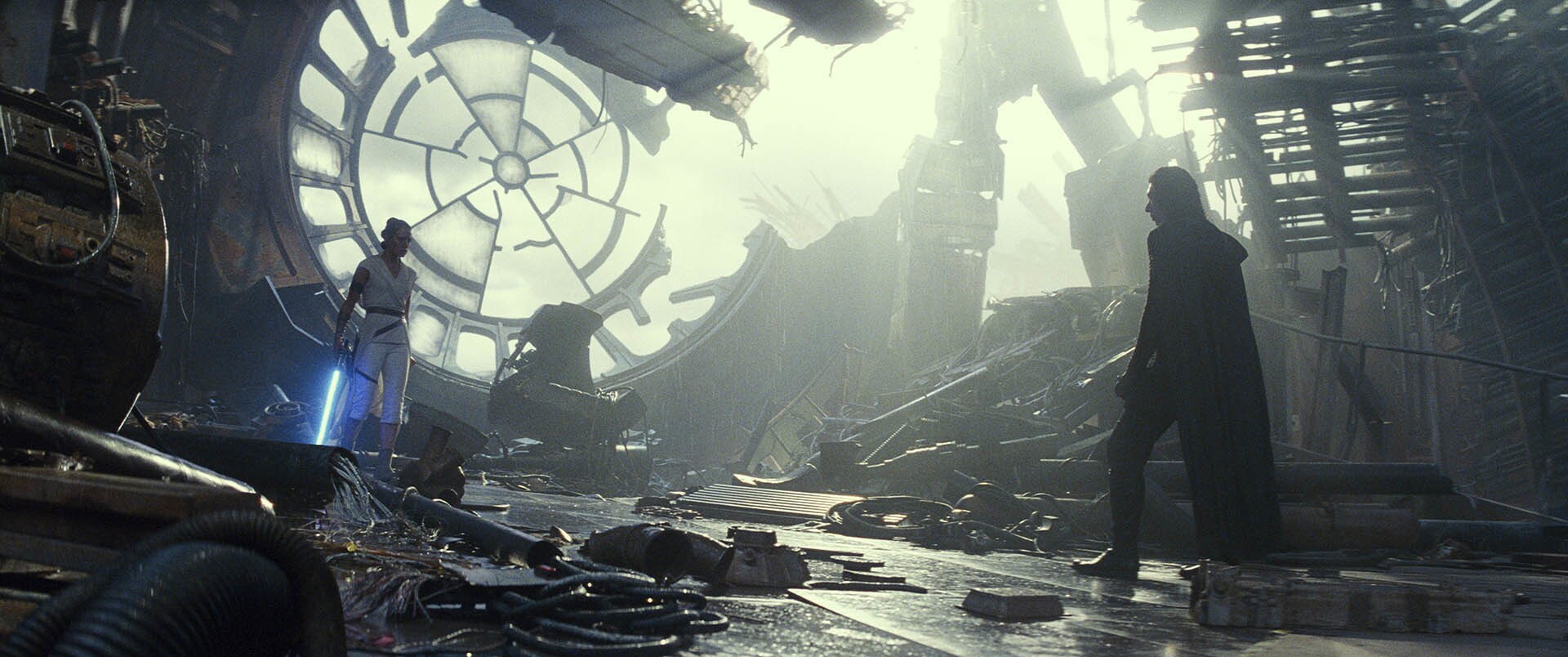 Ultimately, every Star Wars film benefits from hindsight and I feel The Rise of Skywalker will be no exception. After all, both The Empire Strikes Back and The Return of The Jedi were also divisive and disliked when they were originally released. Even the prequel trilogy has been reevaluated to some extent in recent years.
I realize this review will come across as mostly negative, but the truth is… I actually really liked The Rise of Skywalker and at times even, loved it. Whether a casual or hardcore fan, both will find plenty of reasons to love the revisit to this universe and give this final message to a beloved franchise…